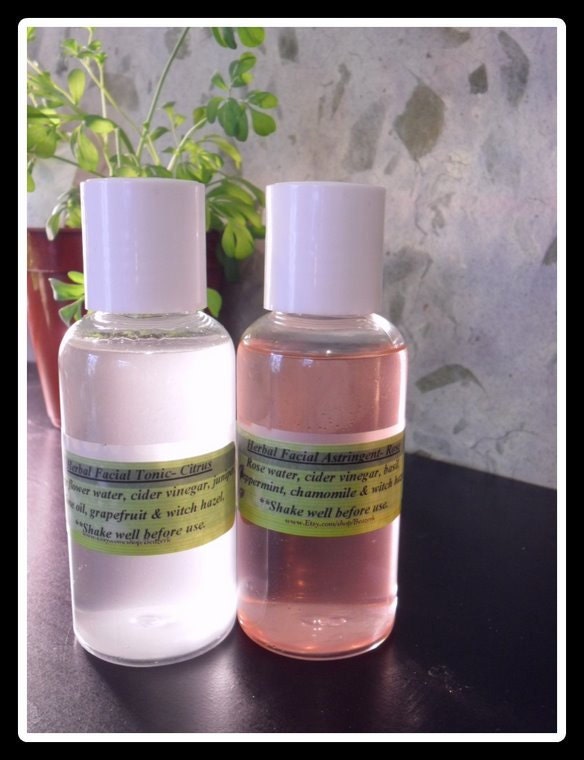 Tonics stimulate circulation, reduces oiliness and opens pores. Dab some on a soft towel or cotton balls and gently wipe your face clean. Astringents help clear pores from oil and dirt and has moisturizing benefits, leaving a refreshing glow.
Stimulate, clean and tighten your skin with refreshing, all natural herbal blends.
I like to use these to clean my face before bed or to refresh ...
Click Here to Visit My Etsy Shop!